Contributors
The Santa Cruz Mycoflora Project website is a public resource run by Adam Ryzska (Co-founder, Web Architect) and Christian Schwarz (Co-founder, Lead Taxonomist).
However, assembling a Mycoflora for Santa Cruz County is a neverending effort; this website exists to represent the work of many hands - amateur mycologists, botanists, general natural history enthusiasts, land managers, academic researchers, and university students, among others.
A project of this scope and scale necessarily involves the volunteered time, passion, expertise, and support of many dozens of people. The following individuals and organizations have been instrumental in making this resource a reality.
Christian Schwarz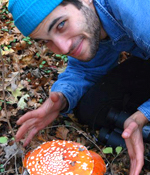 Christian Schwarz is co-founder and lead taxonomist for the Santa Cruz Mycoflora Project. He spends much of his time teaching about natural history, as well as photographing, researching, and publishing about the macrofungi of California. Fungi satisfy his curiosity with their seemingly endless forms (from the grotesque to the bizarre to the sublime). He is co-author of Mushrooms of the Redwood Coast (on shelves in August 2016, Ten Speed Press). Besides mushroom taxonomy and mycofloristics, he is passionate about citizen science, especially its role in modernizing the practice of taxonomy, and the structure of science in general. He is an excitable birder, inchoate botanist, tidepool enthusiast, and unskilled fisherman.
Adam Ryszka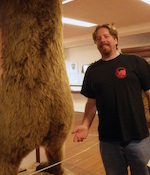 Adam Ryszka is the co-founder, webmaster and site architect for the Santa Cruz Mycoflora Project, and is also the data coordinator for the UCSC Fungal Herbarium Sequencing Project. He has spent years exploring the county's open spaces (leading to the discovery of many distinctive local habitats and fungal assemblages), and was one of the first major advocates for the creation of a local mycoflora.
Joshua Birkebak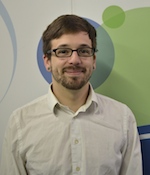 Joshua received his Ph.D. from the University of Tennessee in Ecology and Evolutionary Biology where he worked with Dr. Brandon Matheny on systematics, taxonomy, and morphological evolution of the Clavariaceae and other mushroom forming fungi. He is now the Lab Manager at Assured Bio Labs in Oak Ridge, TN continuing work on fungi and now delving into bacteria. Joshua has over 12 years' experience in mycology beginning with the Pudget Sound Mycological Society in Seattle and branching out later into various aspects of mycology including taxonomy/systematics, genetics, microscopy, culture technique, and herbarium work. He has conducted fieldwork in Costa Rica, Thailand, and throughout North America. He is a member of the North American Mycological Association where he is involved in the Voucher Committee and is passionate about educational and citizen outreach opportunities.
Chris Lay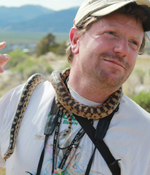 Chris Lay is the Administrative Director of the Kenneth S. Norris Center for Natural History at UCSC. In addition to teaching field natural history and collections management classes, he supports interns, volunteers, and community-based projects focused on expanding our knowledge of biodiversity along the central California coast.
Penelope Gillette
Penelope is a UCSC graduate whose work as an intern at the Norris Center was crucial in establishing the structure and function of the myco-herbarium. Her careful and meticulous work with hundreds of specimens laid a solid foundation for generations of future interns. Penelope is a well-rounded naturalist with particular affinity for lichens!
- Christian
Caroline Niblett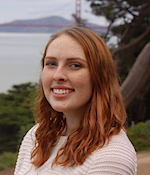 Carrie is a student at UC Santa Cruz majoring in environmental studies. She fell in love with mycology and mushroom hunting after a huge storm brought up a vast variety of mushrooms on campus, and she hasn't looked up since.
Mimi Fuchs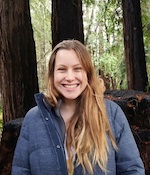 Mimi Fuchs is a first-year at UCSC, intending to major in Environmental Studies. From Los Angeles, she followed a passion for native plants to Santa Cruz's forests, and was inspired by the beautiful campus to study mushrooms. She joined the Norris Center to learn more, and now works as an intern to develop the fungi collections.
Kristina Dinh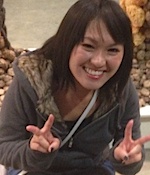 I am a fourth year chemistry major and amateur mycologist studying at UC Santa Cruz. I enjoy learning about medicinal plants and fungi, cooking wild edibles, and reading comic books.
Alexandra Coblentz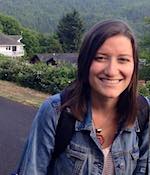 Ali Coblentz is a UCSC senior studying Earth and Planetary Sciences and Environmental Studies. Much of her childhood was spent running around with her cousins through the oak chaparrals of the East Bay Area and the mixed conifer forests of Kirkwood, CA. Today she continues to nourish her love of the outdoors by hiking and birdwatching.
Sharifa G. Crandall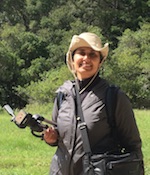 Sharifa is a fungal ecologist at the University of California, Santa Cruz. She studies how the environment (weather, soil conditions) can shape the distribution and dispersal of fungi across space and time. She is the lead mentor on the spore imaging project.
Jussely Morfin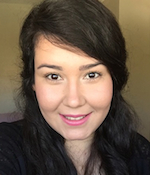 Jussely is a Biology major with a Biomedical focus at Santa Clara University. She is currently a clinical research assistant and plans to attend medical school in the near future.
Maryanne Beckwith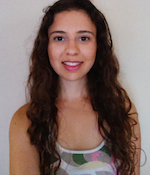 Maryanne is an undergraduate student at the University of California, San Diego majoring in General Biology. She plans on attending graduate school to become a marine biologist. Maryanne was an intern on the spore imaging project.
Fungus Federation of Santa Cruz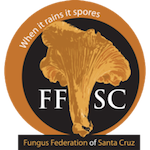 The Fungus Federation of Santa Cruz is an informal affiliation of friendly, fun-loving, sometimes frenzied fungophiles dedicated to the knowledge, pursuit and appreciation of wild mushrooms. We organize many activities during the mushroom season from September through May. Our annual Fungus Fair, held in January, is a popular activity for the whole community.
Website: www.ffsc.us
Puget Sound Mycological Society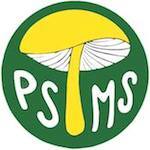 We are an organization that encourages the research, education, cultivation, hunting, identification and the cooking of mushrooms. With over 1,200 members, PSMS is one of the largest mycological societies in the country. We share our knowledge about mushrooms through meetings, classes, workshops and field trips.
Website: www.psms.org